21DojoTM

is the technology platform of Innovation ScaleUp Advisors Pvt. Ltd.
ABOUT US
Who we are & What we do
Innovation ScaleUp Advisors (ISA)
An innovation scale-up advisory firm based in Bangalore, India
ISA works with market players and leaders seeking to execute on a tech-innovation led growth strategy, as well as, with investors and entrepreneurs seeking capital optimization to become thriving market players.
We assess innovation performance and team with our Clients as non-executives with an outside-in perspective towards innovation-led business outcomes, facilitating strategic planning, helping decision-making on business, technology & financial aspects, build capacity, managing uncertainty, and growing revenue, profitably.
We leverage our proprietary 8-Vector enterprise-development framework to accelerate economic value, reduce risk and mature processes towards building sustainable, meaningful & exceptional enterprises. ISA's scale-up advisory services are augmented with an extensive, proprietary network of Business Associates with deep sector experience, spanning multiple geographies & specializations.
Innovation Syndication
Solution platforms and architecture for digital transformation.
Innovation Execution
Revenue management, building teams & capability, establishing market fit, growing revenue and margins, IP asset management
Capital Optimization
8-vector assessment to guide investment decisions, pivot opportunities or shutdown
OUR SERVICES
We help
create and scale digital business
founded on
disruptive digital innovations
.We are one
connected platform
to
monetize innovation

value creation, globally℠.
OUR TEAM
Team of Advisors with strategic capabilities and experience in different domains.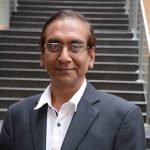 Nagarajan is an accomplished senior technologist with over three decades' experience in large global enterprises and early stage companies. He has performed director-level technical leadership and executive management roles in product development and deployment serving Customers worldwide at global technology majors including HP, Philips, Wipro & Netapp. As Director-Technology at IPValue he developed deep knowledge and expertise in the business aspects of innovation and commercializing intellectual property.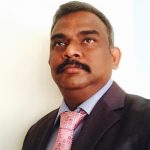 Saravanan is an accomplished business IT leader and IT Infrastructure technologist with close to three decades' experience in large global enterprises.   He has performed executive-management roles and technical leadership roles in companies such as JCPenney, Infosys, UOB, Goldman Sachs, JPMorgan, and Citibank. Saravanan brings extensive experience across Banking, Financial Services, Energy and Retail sectors and has worked across USA, India and Singapore delivering multiple strategic IT architecture and application solutions.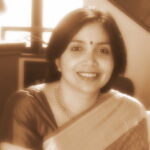 Maithilee is a management consultant with over two decades of experience working with the C-suite of companies, from start-ups to US$ 10 Bn corporations, both global and Indian. Maithilee has provided consulting advice while at the Mahindra Group, as an in-house consultant, A T Kearney, a global strategy consulting firm, and CRISIL, India's leading credit rating agency, in the Asia-Pacific and Middle East regions. She currently advises educational institutions and founders/ CXOs of start-ups, SMEs and large corporations on strategic visioning, strategy development, innovation management, business excellence, and business process restructuring.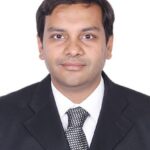 Dilip is a practicing Chartered Accountant with over two decades of experience. He is the founder of a thriving CA firm in Bangalore. Personally, Dilip advises early-stage enterprises, SMEs, subsidiaries of foreign companies, acting as a virtual CFO. He advises clients on setting-up businesses in India, corporate structuring, due diligence, valuation, mergers and acquisition, post-merger integration, financial prudence and cost management, digital technology adoption for finance, liquidation under IBC. He is also a mentor training promoter on various platforms.
.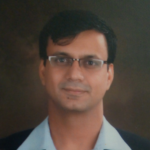 Sanjiv Varma is an accomplished software engineering leader with over two decades of experience working with large global enterprises and start-ups & have been on the entrepreneurial journey himself.
He has been in director-level roles leading  teams spanning inter-op, product management, technical marketing, software engineering, technical sales & technical support during the stint at Wipro, Apara Enterprise Solutions, NetApp & Zaloni.
Passionate about business innovation and leveraging technologies that assist in better decision making.
8 Vectors
Our proprietary 8-Vector enterprise development framework
Executing innovation is accomplished when individuals with varied skill sets come together for the sole purpose of creating non-linear value. We team with our clients with a "company building" & "outside-in" focus across 8 major vectors representing key functional areas of the business.
Our proprietary 8-vector framework is applied to score & perform gaps analysis which is then used to key actions that align with the the joint 1000 day target roadmap. Periodic MIS assessments, along these 8-vectors, are done alongside comprehensive audits. The KPIs & assessment criteria are tailored from time to time, based on progress.
CONTACT
Get in touch with us!
Please fill the form below if you'd like to drop us a line.
We would love to hear from you.