This Book is Not for Edison
Many know Thomas A. Edison for his inventive prowess, but only a few recognize him as the co-founder of General Electric. By his death in 1931, he stood among the world's wealthiest—a notable feat when many of his contemporaries, some arguably more talented, faced financial hardships. Success lies in using innovation and hard work to establish a lasting institution that creates economic value. For a technologist, this means stepping into a founder-CEO, co-founder, or intrapreneurial employee role to build a scalable firm or unit. It's a dual challenge: crafting a strategic business model while pioneering intricate technological innovations. This journey is akin to constructing a vehicle for a long, arduous voyage to an unknown destination. Is entrepreneurial leadership a competence a passionate technologist can cultivate? What are the essential elements to nurture entrepreneurial leadership?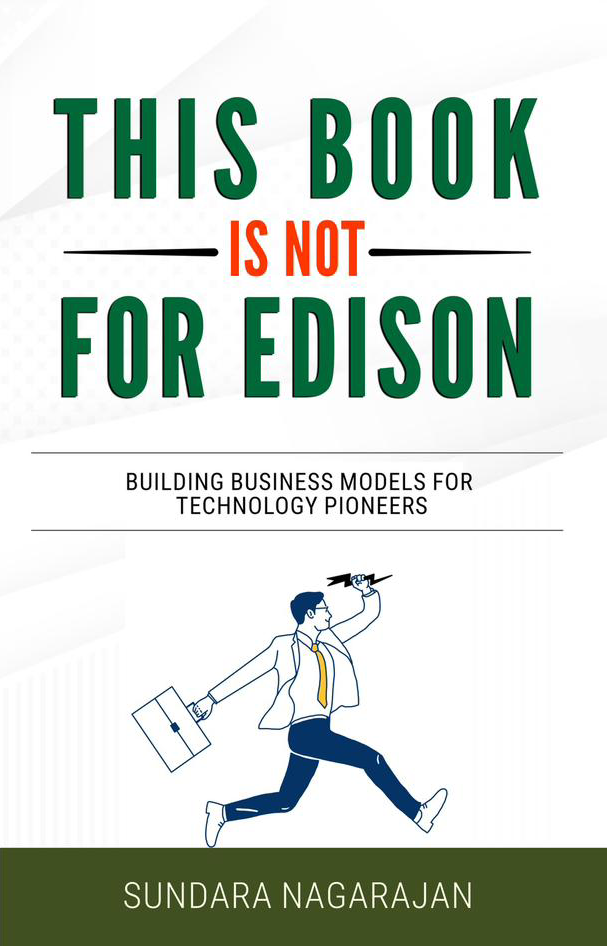 Born out of in-depth exploration, this book emerges from probing the perspectives of technologists and other skilled professionals driven by the ambition to establish influential enterprises. This book is primarily for tech entrepreneurs—especially first-time entrepreneurs, corporate intrapreneurs, students contemplating startups, and research professionals looking to commercialize innovation. Navigating this journey inherently presents complexities, particularly for functional experts, as it entails numerous dimensions and pathways filled with pivotal decisions that profoundly influence their ultimate results.
The book talks about the following essential parts of growing a startup:
Evidence-based intuitive entrepreneurship
How do you augment your intuition and conviction with evidence-based decision-making?
Balancing focus and agility
How would you safely navigate foreseen and unforeseen conditions as the environment changes continuously and unpredictably?
Moving from foresight to forecast
How would you demonstrate and navigate towards a model yielding a reliable forecast of outcomes, starting with your inventive idea?
Entrepreneurial leadership
What are the essential leadership competencies to build a business model around the firm's technology that you understand deeply?